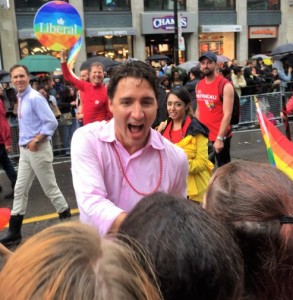 Do you remember what happened in the news in 2015? Take this quiz and find out.
For the answers, click on the link beside each question–it will take you to the TKN story where you'll find the answer.
There are a total of 25 points to be earned (including one freebie). Good luck!
1. Some Canadian and U.S. towns banned a popular winter kids' activity. What was it?
 (1 point)
2. A Canadian mayor was voted "the best mayor in the world" last February. Name the mayor, or the town he is still mayor of. (Hint: It wasn't Rob Ford.) TKN ARTICLE HERE. (1 point)
3. A popular movie chain teamed up with Autism Speaks to offer "sensory-friendly" movies. Name the chain and/or explain what a "sensory-friendly" movie is, and why it's important. TKN ARTICLE HERE. (2 points)
4. A certain dress went viral–sparking debates and making headlines around the world–for a very interesting reason. What was it about the dress that sparked everyone's curiosity? TKN ARTICLE HERE. Bonus point if you can explain why the phenomenon occurred. (2 points including the bonus)
5. A Canadian basketball player retired from the sport in March. He has played for the Phoenix Suns and the L. A. Lakers. Name him. TKN ARTICLE HERE. (1 point)
6. In 2013, the Canadian Senate had lots of issues, including three senators who were charged with mishandling money. In April 2015, one of the senators went on trial, facing 31 charges. Name him. TKN ARTICLE HERE. Bonus point: Name the other two senators. TKN ARTICLE HERE. (2 points)
7. In April 2015, a huge earthquake shook a famous landmark located between China and India. Name the country or the landmark. TKN ARTICLE HERE. Bonus point: Name the country's capital. (2 points)
8. In May 2015, a major league baseball game was played with no fans in attendance. Where was it played and why were the stands empty? TKN ARTICLE HERE. (1 point)
9. Last May, a jazz legend–whose famous guitar he named "Lucille"–passed away at the age of 89. Name him. TKN ARTICLE HERE. (1 point)
10. Who, or what, is Philae? TKN ARTICLE HERE. (1 point)
11. A Grade 9 student in Texas built something that sparked a global uproar. What did he build, and why were people so upset? Hint: The uproar was about an injustice to him, not anything that he did wrong. TKN ARTICLE HERE. (1 point)
12. A beloved baseball legend, well known for sayings like, "When you come to a fork in the road—take it," and "Ninety per cent of the game is half mental" died at the age of 90. Name him. TKN ARTICLE HERE. (1 point)
13. Toronto Blue Jays (baseball) fans were thrilled that their team made it into the playoffs. In the seventh inning of the fifth game the American League East division playoffs against Texas, heavy hitter Jose Bautista did two incredible things. The first, was hitting a huge homer over the fence and into the seats at centre field. Right after that, he did something else–that had some people cheering, and others just shaking their head. What is the second thing he did? (THE CORRECT) TKN ARTICLE HERE. (1 point for a correct answer, plus everyone gets 1 point just for reading this super-long question!)**
14. On October 19, Canadians voted in a federal election. Who became the country's prime minister? Bonus points: Name his famous father. Name the outgoing Canadian prime minister. Name Canada's PM's mother. TKN ARTICLE HERE. (Possible 4 points!)
15. After a terrible tragedy in France's capital city, Paris, many countries around the world did something to show their support for France. What did they do? Hint: It involves buildings and landmarks. TKN ARTICLE HERE. (1 point)
16. What was the "Word of the Year" according to Oxford Dictionaries? TKN ARTICLE HERE. (1 point)
17. Refugees are fleeing their war-torn homeland and Canada is one of many countries welcoming them to begin a new life here. What country are they fleeing, and why? TKN ARTICLE HERE. (2 points)
18. Bonus, no-point question: On Monday, Question #13's answer accidentally led to a story about a frog that was discovered in real-life, but which looks like a fictional frog. Name the fictional frog.  TKN ARTICLE HERE. (No points, but — way to go!)
Well, that's it! How many did you get correct out of 25 points? Tell us about how well you did, or how well your class did, by posting a message on our Facebook page or by sending a tweet–we're @teachingkidsnews. Happy New Year!
Congratulations to all of the people who have been telling us their scores–great job!