Our Story
In 2009, my son had an incredible Grade 3 teacher—Jonathan Tilly. He was enthusiastic, smart and passionate about teaching. And he was open to new ideas.
As a freelance journalist, he let me come into my son's class and for half an hour each week, to talk to the Grade 3s about what was going on in the news. And not just the light stuff. We talked about the G20 summit. And the environment. And, OK, every once in awhile Justin Bieber.
Before long, parents were telling us that their kid had explained the G20 to them. They were gobsmacked. But we weren't—we knew that kids could understand the news if it was put in context for them. And more importantly, we knew that kids want to understand the news.
They want to know what's going on—the real stuff, not just the fluff that the marketers are always pushing at them or the "news" that grown-ups "think" kids want.
After that school year, Jon said that he had a dream of creating a website so more kids could access the news in kid-friendly language. That's how Teaching Kids News (TKN) came to be.
We have now passed a decade producing kid-friendly news articles. The articles are written by me (Joyce Grant) and a small but incredibly dedicated group of professional journalists who volunteer their time. We are incredibly grateful to them and in particular, our Science Reporter, Monique Conrod. We also write original and interesting "Think & Discuss" prompts for every article and ensure that the site is understandable for kids, and that it's relevant for teachers and homeschool parents.
Every week during the school year we offer a new article, based on what's happening in the world.
Every story is in kid-friendly language and appropriate for kids in grades 3 to 8. Beyond just making the vocabulary accessible, we provide context for everything in each news story, so kids can understand what's going on, and why. In the curriculum connections we encourage kids to think critically not only about the story itself, but about the way the story is presented. Does the journalist have a bias? What is it and how could the story be written differently by another journalist?
Why We Do This
During the school year 2014/15, Jonathan and I co-presented the news each week to his class. I brought one or two articles from TKN into the classroom and talked about them, and then Jonathan assigned work based on that article.
We presented a story about Caine's Arcade. Jonathan then had the class create their own cardboard arcade games. One of the kids in the class suggested they hold a charity arcade for the whole school. And that's exactly what they did. It was a huge success. In just over two hours, the class raised $300 for the Foundation for Prader-Willi Research.
And that's kind of the point of what we're trying to do. Not only "teach kids the news," but have them understand it, think critically about what they're hearing, and then apply their knowledge to the real world. And then, maybe, go out and make a difference. Those kinds of critical thinking skills are more important that they have ever been.
Co-Founders
Over the past 10 years, Jon and Kathleen's family has become bigger and, in addition to their outside (paying) jobs, they no longer had as much time to devote to TeachingKidsNews.com so in 2019, Joyce reluctantly agreed with their decision to step away from the site. However, they are always there for advice and counsel, to discuss the challenges of bringing kids the news and, of course, to use the site with their students in the classroom and children at home.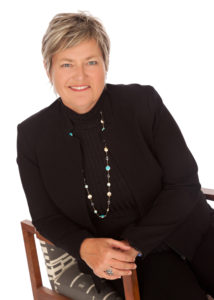 Joyce Grant is a freelance journalist and children's author. She produces the non-profit children's literacy website Getting Kids Reading. She wrote the Gabby series of picture books and two middle-grade baseball novels: Tagged Out and Sliding Home. Her non-fiction picture book, "Can You Believe It? How to spot fake news and find the facts" will be published by Kids Can Press in 2022. Visit Joyce's author blog here. For a school visit, contact her at Joycehgrant at gmail dot com.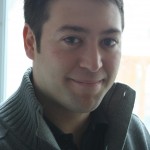 Jonathan Tilly is an elementary school teacher with The Toronto District School Board. He has a B.A. in Philosophy from The University of King's College and an M.A. in Child Study from The Institute of Child Study (OISE). Jonathan has been a speaker at conferences in Canada and the United States on the subjects of child development and psychology.

Kathleen Tilly works in adult education, developing and presenting curriculum and training materials. Previously she was an elementary teacher with the Toronto District School Board. She has a B.A. in Art History from Dalhousie University, teaching qualifications from the University of Edinburgh and a M.Ed from OISE, U of T. In addition to teaching, Kathleen has led literacy workshops in the TDSB and across Ontario.
BIAS AND CRITICAL THINKING
Teaching Kids News, like all news organizations, has biases–a point-of-view. Newspapers usually don't state their bias; however, since TKN is designed to help kids think critically about the news, we want to make our bias clear: TKN's owners have a liberal point-of-view. We try to report the facts fairly in all our stories, but biases in any news organization can creep in, particularly in opinion pieces. One way for readers to limit the effect of bias, is to get their news from many different sources and to always think critically about the news they read.
Here's an interview Joyce did with Matt Galloway, host of CBC Radio's Metro Morning in 2013, explaining why it's important for children to have access to the news.