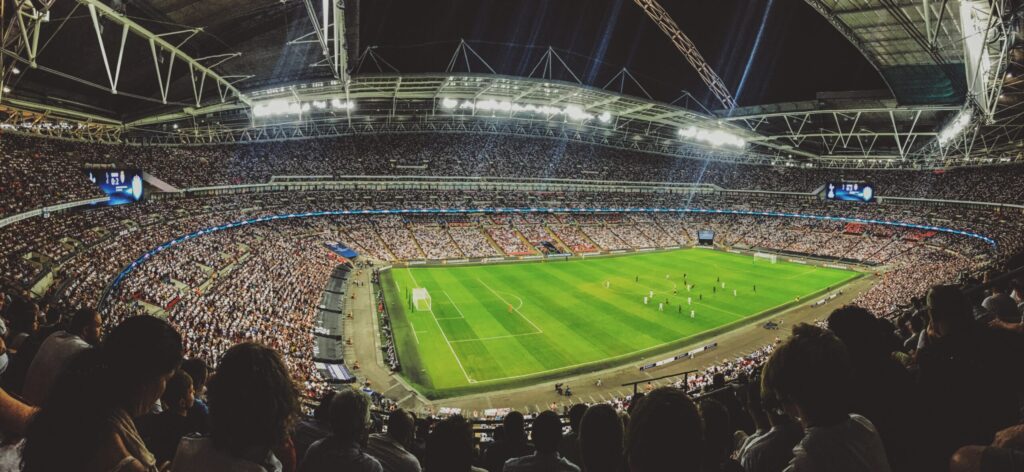 The biggest soccer tournament in the world starts on November 20 in Qatar in the Middle East, but many people are unhappy about it, for a number of reasons.
High temperatures
One reason people are unhappy about the event being held in Qatar is that the Arab nation has very high temperatures. In fact, it is one of the hottest countries in the world. Many athletes would have found it difficult to play in Qatar's summer months. Those temperatures could even have posed a health hazard for the soccer players. So the World Cup had to be changed from mid-year, when it would normally be held, to November when temperatures are starting to drop in Qatar.
Currently, the temperature in Qatar is about 27 degrees Celcius (80 degrees Farenheit).
Human rights issues
To build the stadiums, soccer fields and hotels needed for the tournament, Qatar hired many workers who are migrants. In this case, that is someone who has left (migrated from) their home country, to find work in Qatar. Because they aren't in their home country, they may not have the same protections as people who live in Qatar and that could leave them open to being mistreated. There are reports, for instance, from the human rights organization Amnesty International and The Guardian news organization, that working conditions were poor for those workers and some of them may have been underpaid (or even unpaid) and overworked.
LGBTQ and other human rights
Another issue plaguing the World Cup is the lack of recognition of gay rights. Qatar does not allow men to say they are gay or be openly partnered with another man. There is at least one openly gay soccer player in the league. Of course, some of the estimated one million fans coming to Qatar for the tournament are gay. Hassan Al-Thawadi, a spokesperson for the Qatar World Cup 2022, said "everyone is welcome" at the event as long as they do not display affection in public, which he said is "not part of our culture and tradition."
Some teams are displaying rainbow colours (a symbol of gay rights) on their uniforms as a protest. Some people say that Qatar's attitude toward homosexuality is unacceptable and they should not have gotten the right to host the event.
Hide the beer
One of the latest issues to arise is over the availability of beer near the soccer events. Beer manufacturer Budweiser pays about $75 million every four years for the right to be linked to the World Cup.
While alcohol is not banned in Qatar, it is only available inside specific hotels and it is generally not widely available, according to the Muslim culture and traditions there.
Less than a week before the World Cup, the organizers in Qatar have told Budweiser that they have to move their beer tents further away from eight soccer stadiums, to less visible locations, and that they will not be allowed to sell beer inside the stadiums. Many soccer fans from other countries would expect beer to be readily available during soccer matches.
These are just a few of the issues that are affecting the Qatar World Cup 2022, causing some people to question the process of allowing certain countries to host the event.
Countries put in bids to try to be awarded the right to hold the FIFA World Cup in their country. Qatar won the right in 2010 to host the 2022 tournament.
Thank you to Monique Conrod for valuable assistance with this article.
THINK & DISCUSS
Why do you think countries want to host events like the World Cup?
Do you think Qatar should have been given the right to host the World Cup 2022? Why or why not?
The article mentions FIFA. What does "FIFA" stand for (what word does each letter represent) and what does FIFA do?
The sport played in the World Cup is known as "soccer" in North America but as "football" in much of the rest of the world. Discuss.
LINKS
Qatar World Cup 2022 controversies; Reuters: https://www.reuters.com/lifestyle/sports/world-cup-2022-why-is-qatar-controversial-location-fifa-tournament-2022-11-15/
Budweiser sponsorship; Sky News (UK): https://news.sky.com/story/world-cup-host-qatar-requires-budweiser-to-move-its-beer-stalls-12747593
Hide the Beer, NY Times: https://www.nytimes.com/2022/11/14/sports/soccer/world-cup-beer-fifa.html
This is the first year in 36 years that Canada's men's soccer team has qualified to be in the World Cup. CBC News' article: https://www.cbc.ca/radio/frontburner/qatar-and-a-world-cup-controversy-1.6646843
The excellent BBC Sports video (5:25) in the tweet below gives a good overview of the many issues surrounding the Qatar World Cup (please use with your class at your discretion since it includes some facts that may be challenging for some young listeners).