Tag:
FIFA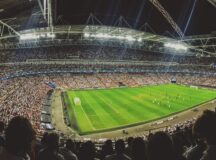 News
Sports
Many people have concerns about the FIFA World Cup Qatar 2022 soccer tournament.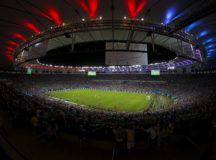 News
Sports
The FIFA World Cup, the biggest event in men's soccer–perhaps in sports, period–will be co-hosted jointly in 2026 by Canada, Mexico and the United States.
Each of the three countries will host some of the games. One proposal is for Canada and Mexico to each host 10 games, and for the United States to host 60 games.
Canada hosted the women's world cup in 2015, one of only four countries to host both events.
Sports
Women's soccer superstar Christine Sinclair has won the 2012 Lou Marsh Award.
The award is given out each year to Canada's outstanding athlete. She is the first soccer player to win the award.
Sinclair, 29, is from Burnaby, British Columbia; she is captain of Canada's women's soccer team.
She led Canada to a bronze medal at the 2012 London Olympics.
She played a spectacular tournament, scoring an Olympic-record-setting six goals.