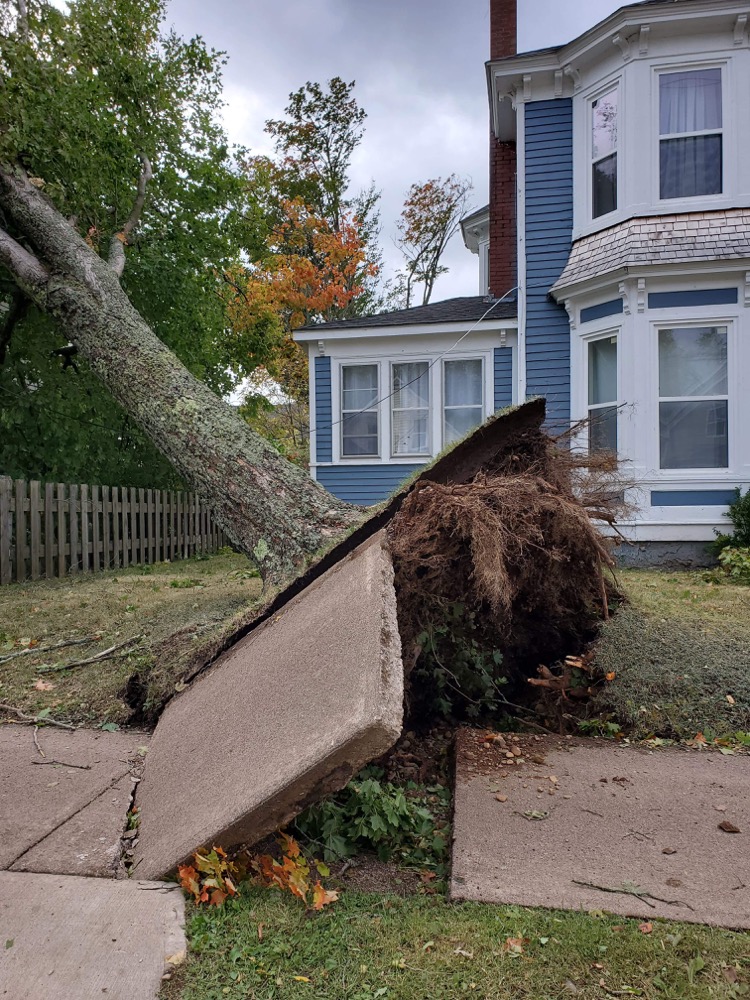 The people who live on Canada's east coast are beginning to clean up after a tropical storm came through there on Saturday.
Tropical storm Fiona damaged buildings and property as record-breaking 134-kilometre-an-hour winds swept across Newfoundland and Labrador, Nova Scotia, New Brunswick, Prince Edward Island and parts of Quebec. Some parts of the region received up to 77 millimetres of rain.
Canadian Forces members are preparing to head to the region to help out with the clean-up. More than 100 members from three platoons are ready to go, according to CBC News. In the meantime, neighbours are helping neighbours assess the damage and begin to clean up.
Many people across Canada and in other countries have been sending money to the Canadian Red Cross to help people who were affected by the storm. The Canadian government announced that it will match donations for the next 30 days (in other words, for every dollar donated by people the government will also put in a dollar) to the Hurricane Fiona in Canada Appeal.
One of the most affected communities was Port aux Basques, on the southwest tip of Newfound and Labrador. Residents there say they have never seen anything like the storm that has temporarily put at least 200 people out of their homes. The Salvation Army opened an emergency shelter to help the people there. Shelters have also been set up in other communities.
The electricity and internet went out for many people in Canada's Atlantic provinces. For some, it has been restored but many were still without power on Monday.
THINK & DISCUSS
Who does this article say is helping people clean up after the storm came through? Who else do you think will be helping the people of Atlantic Canada?
Find Atlantic Canada on a map. What provinces are known as Canada's Maritime provinces?
Other areas, such as Florida and Puerto Rico, were also affected by Fiona. What other communities experienced the storm?
LINKS
Government of Canada website has information how to make a donation to the Red Cross: https://www.canada.ca/en/public-safety-canada/news/2022/09/government-of-canada-and-canadian-red-cross-establish-donation-matching-program-to-support-canadians-impacted-by-hurricane-fiona.html
CBC article; people helping with the clean-up of Atlantic Canada: https://www.cbc.ca/news/canada/newfoundland-labrador/fiona-aftermath-canadian-forces-port-aux-basques-1.6595664
Fiona made the news in media around the world. For instance, BBC coverage: https://www.bbc.com/news/world-us-canada-63011195