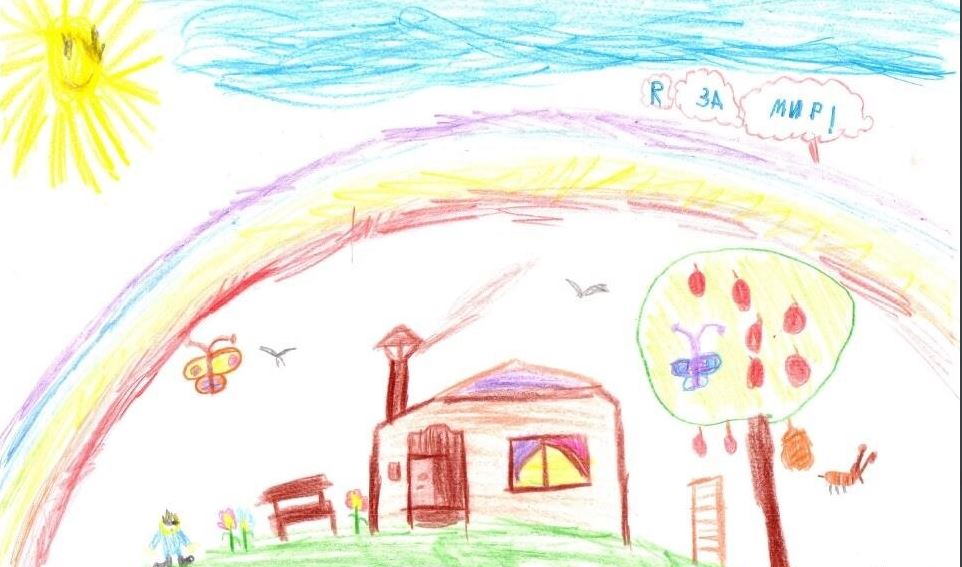 Kids around the world are invited to create art in support of Ukraine.
The art, with the hashtag #KidsDrawPeace4Ukraine can be posted on social media.
UPDATE: Here's a link to the Instagram posts: https://www.instagram.com/explore/tags/kidsdrawpeace4ukraine/
You can also search the hashtag on Twitter to find posts.
"Simply drawing a message of hope can … ease the sense of helplessness so many children are starting to face," says Aralynn McMane, director of Global Youth & News Media, which co-ordinates with kids' news media around the world.
Some kids and teachers are also sending hard copies of the art to their local Ukrainian organizations or embassies. (It's best to check with them first, before doing that.)
The initiative was started by kids' news organizations Kleine Kinderzeitung in Austria and News-O-Matic in the US.
TeachingKidsNews.com (Canada) is working with several organizations including Global Youth & News Media to help spread the word about the initiative.
"Art can help relieve anxiety symptoms by distracting you from ruminating thoughts … and help to express painful or difficult feelings children have trouble putting into words," said Katrin Fischer, editor of Kleine Kinderzeitung.
Creating art to support Ukraine and sharing it with kids around the world is definitely one good thing.
What kids can do
With the help of a trusted adult, post your art on social media and add the hashtag #KidsDrawPeace4Ukraine. The hashtag helps people find the art online to enjoy and share it. Because it will be online, kids should not put any contact or identifying information on their artwork.
In Canada, adults can donate money if they wish to an organization such as Canada-Ukraine Foundation. And in any country, including Canada, adults can donate money to their local Red Cross to aid Ukraine.
Search for #KidsDrawPeace4Ukraine to enjoy art from kids around the world.
Visit TeachingKidsNews.com for articles that can be used in the classroom and for a list of "Fake News Resources" to help teachers and kids learn how to avoid misinformation, which is especially important at this time.