Lucas Walker started a "rock snake" and it's making people smile during the pandemic.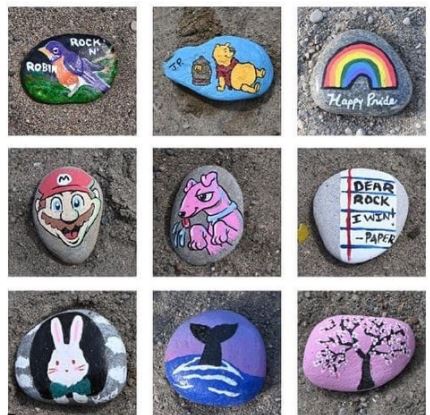 Rocky Smiles the rock snake is a colourful row of rocks stretching along Kew Beach in Toronto, Ontario.
It's currently at least 1,758 feet long and is made up of more than 7,100 painted rocks.
Seven-year-old Walker says he was bored because of the pandemic and wanted something to do. So he painted four rocks and put them in a row on the beach. He added a sign explaining his project:
"I'm just a rock snake, here to make you smile 🙂 Paint a rock. Add it to my body. Help me grow a mile. @Lucas.Explores."
Many people have painted rocks and added them to Rocky Smiles to make it longer. Pretty soon, it will be longer than the current record holder, which comprises 8,000 rocks.
Some of the things people have painted on the rocks are: pizza, a ladybug, Yoda from Star Wars, dots, inspirational sayings and cartoon characters such as the videogame character Mario and Winnie the Pooh.
People who visit the beach often stop to look at the rocks and take photos of them. Some people visit the rock snake as a family outing.
Walker's rock snake has even inspired some people in Nova Scotia to begin building their own rock snake.
Lucas Walker's rock snake is definitely one good thing.
Follow Lucas on Instagram @lucas.explores to see some of the painted rocks in the rock snake. On his YouTube channel, you can see interviews Lucas has done with some media including CBC and BreakfastTelevision.