Tag:
Supreme Court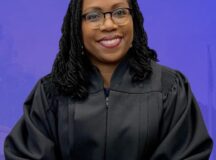 News
Judge Ketanji Brown Jackson will soon join the US Supreme Court.
News
Politics
There is a very unusual argument taking place between two very high-profile Canadians.
The Prime Minister of Canada and the head of Canada's Supreme Court are in a battle of words and the stakes are high.