Tag:
bank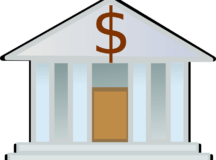 News
Silicon Valley Bank (SVB) was recently shut down. Here's a simplified explanation.
News
Bitcoin sounds like what it is–a type of money.
But it's a special kind of money that could not exist without the Internet. It is digital and virtual; people can't carry it around in their pockets or keep it in a bank.
Despite these differences from traditional money, there are places around the world that are starting to accept bitcoins to pay for things.
Some restaurants and shops in New York and San Francisco accept bitcoins, and so does WordPress, a blogging website.
A man in Alberta is offering to sell his house for bitcoins instead of Canadian dollars.
Bitcoins have been around for a few years but are becoming more popular.