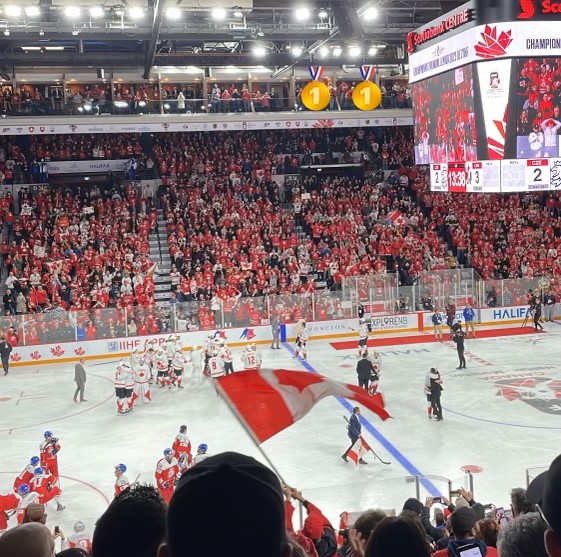 In an exciting overtime victory, Team Canada recently won the World Junior hockey championship 3 to 2, defeating Czechia. (Czechia is also known as the Czech Republic.)
The International Ice Hockey Federation (IIHF) holds several international tournaments each year with male players from 10 top hockey-playing countries around the world. The players in the Junior Hockey Championships must be under 20 years old; some are as young as 16.
Some of the players have already signed a contract to play in the National Hockey League (NHL), a professional league, while others are likely to be drafted soon. Players from some countries play in professional leagues in their home countries. That means the skill of the players in the tournament is very high.
The 2023 tournament was held in two Canadian cities: Moncton, New Brunswick and Halifax, Nova Scotia. The championship game took place on January 6.
Team Canada's men's team also won the 2022 tournament, which was held last August in Edmonton. It was the only time the IIHF has held the tournament in the same country two years in a row. Normally, the tournament is held over the winter holidays but the 2022 tournament was delayed because several of the teams had players with COVID-19, which forced them to withdraw from the tournament.
This year, Team Canada had to beat their arch-rivals, Team USA, in the semi-finals—which they did, 6 to 2. Team USA went on to defeat Sweden in overtime by a score of 8 to 7 to win the bronze medal.
Stars from Team Canada included: its captain, Shane Wright, who scored a goal in the final game on his 19th birthday; goalie Thomas Milic, who deflected many shots throughout the tournament; and Connor Bedard, who was named the tournament's Most Valuable Player (MVP).
Bedard, who is 17, scored nine goals and had 14 assists in the seven games in which he played. Bedard beat a number of records held by big names in hockey who went on to play in the NHL. Bedard also set new Canadian records for the most points in a single tournament and for the most assists (14) in a tournament.
The IIHF Ice Hockey U18 Women's World Championship is being held now until January 15, 2023.
THINK & DISCUSS
Do you live in Canada or Czechia? Did you watch the tournament? Why or why not? If you don't live in one of those two countries, do you think it would change whether you watched the tournament or not?

This tournament is called the 2023 World Junior Hockey Championship and it features male players. Female hockey players play in the IIHF U18 Women's World Championship. Do you agree that it's okay for tournament to have the word "women" in its title while the other one doesn't specify gender? Why or why not?

What is your favourite sport? Why?

After the Team Canada victory, MVP Conor Bedard was asked by reporters to talk about himself (see link, below). However, he said he didn't want to talk about himself—he wanted only to talk about the team. Discuss. https://leaderpost.com/sports/hockey/regina-pats/connor-bedard-team-canada-celebrate-world-junior-gold

The article mentions that Team Canada and Team USA are "arch-rivals." What do you think that means? Can you think of any other arch-rivals—for instance, in comics, novels or television?
LINKS TO MORE INFORMATION
Website for the 2023 World Junior Championship, Team Canada: https://www.iihf.com/en/events/2023/wm20
U18 Women's World Championship: https://www.iihf.com/en/tournaments?tournamentType=WW18
SportsNet article about Connor Bedard's records: https://www.sportsnet.ca/article/connor-bedard-named-world-junior-mvp-after-rewriting-record-books/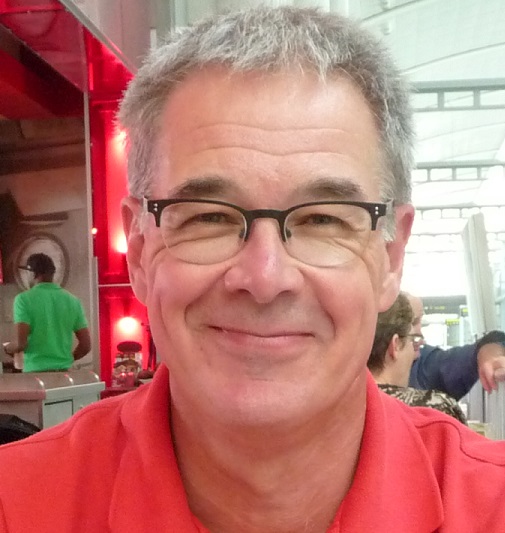 Lawson Hunter has been a writer of technology, environmental and
business articles for more than 30 years.