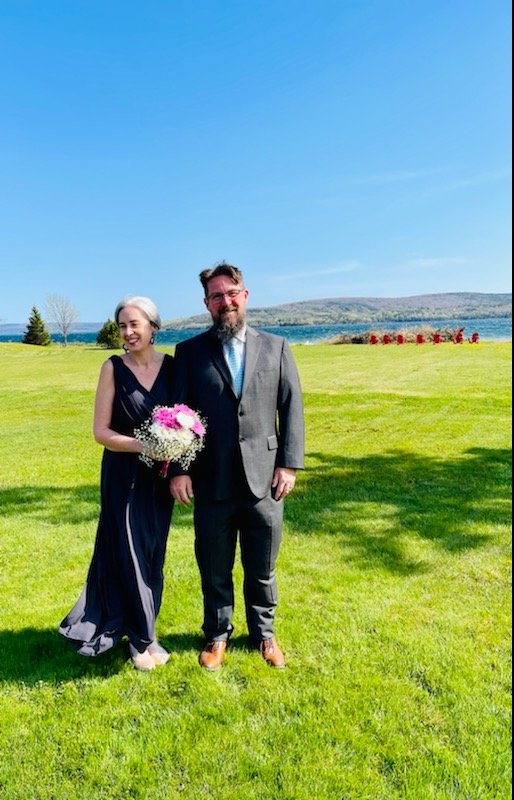 Aaron Dahl had been looking for the perfect necktie for his upcoming wedding.
He couldn't find just the right colour or pattern and he'd looked everywhere. It was April 15 and his wedding was fast approaching, in late May.
That evening, he turned on the TV to watch CBC's The National news broadcast. And there it was. Around the neck of news anchor Ian Hanomansing. The perfect tie.
It was ice blue and had a nice, subtle pattern. It would work perfectly with his suit and his bride, Brenna Fraser's, wedding dress.
Dahl sent Hanomansing a private message on Twitter asking him where he'd purchased the tie.
But Hanomansing didn't just tell Dahl where he got it. He did something better. He mailed Dahl his tie, with a note wishing him and Fraser well in their new life together.
On May 21, Dahl and Fraser got married in Nova Scotia, Canada. Dahl wore the tie, which matched the blue cloudless sky overhead.
Dahl, who is the founder and CEO at a barbershop in Ottawa called Not Your Father's Barber, said in a tweet that he "can't think of a more Canadian move."