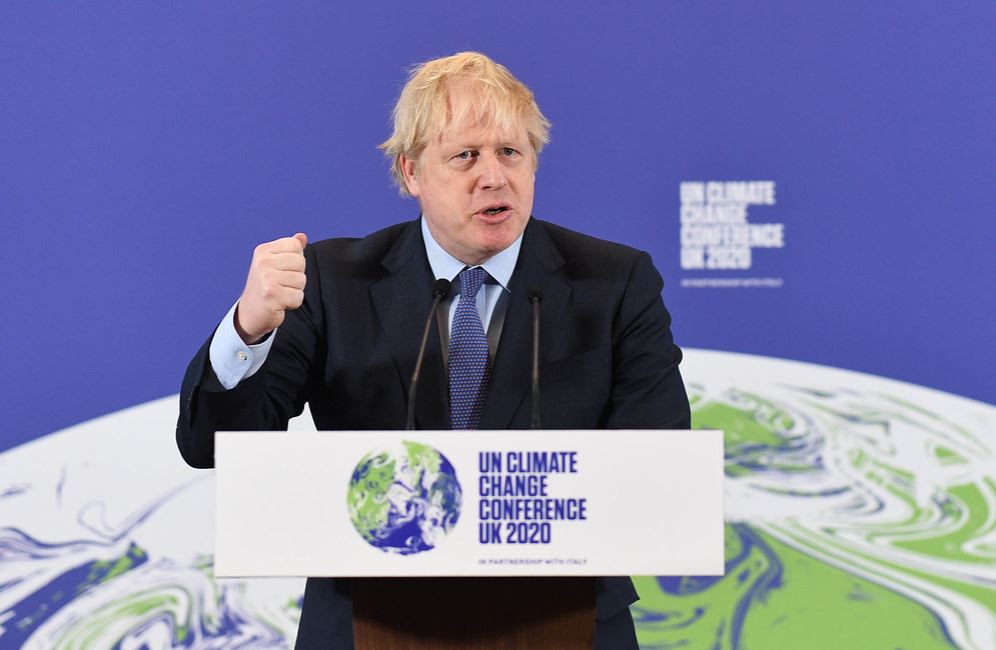 Leaders from around the world are meeting in Scotland this week to discuss global climate issues. The meeting includes the leaders of 120 countries including Canada, the United States and the UK.
The meeting is called COP, "Conference of the Parties" (referring to the countries that participated in the United Nations' Framework Convention on Climate Change and the Paris Climate Agreement). This year's meeting is known as COP26 because it is the 26th time the meeting has been held.
Some of the world leaders are making speeches about the urgent need for action on climate change.
Canadian Prime Minister Justin Trudeau told the COP26 audience that, "this is our time to step up–and step up together."
Outside the conference, which is being held in Glasgow, Scotland, is a gathering of climate activists including Greta Thunberg. They want to reinforce their message that the world needs to act immediately on the problem of climate change.
On the COP26 website, its goals are listed as:
"Secure global net zero by mid-century and keep 1.5 degrees in reach
2. Adapt to protect communities and natural habitats
3. Mobilise finance
4. Work together to deliver"
This year's meeting, COP26, began yesterday and runs until November 12.
THINK & DISCUSS
The world leaders are meeting to discuss climate change. Do you think it will help? Why or why not?
This article talks about what one country's leader said at the meeting. What did the leader of your country say? (If you're in Canada, what is something else Justin Trudeau said?)
Climate activist Greta Thunberg and other activists are outside the summit. Do you think she should be on stage, making a speech along with the world leaders? Why or why not? Whose decision do you think it was for her to be outside rather than inside the meeting?
What do the COP26 goals mean? Do you think they can be achieved?
LINKS
COP26's goals: https://ukcop26.org/cop26-goals/
An "explainer" produced by COP: https://ukcop26.org/wp-content/uploads/2021/07/COP26-Explained.pdf
United Nations web page for COP26: https://unfccc.int/conference/glasgow-climate-change-conference-october-november-2021
CTV News article about Canadian PM Justin Trudeau at COP26: https://www.ctvnews.ca/politics/trudeau-moves-on-pledge-to-cap-oil-and-gas-emissions-as-cop26-talks-begin-in-scotland-1.5646466