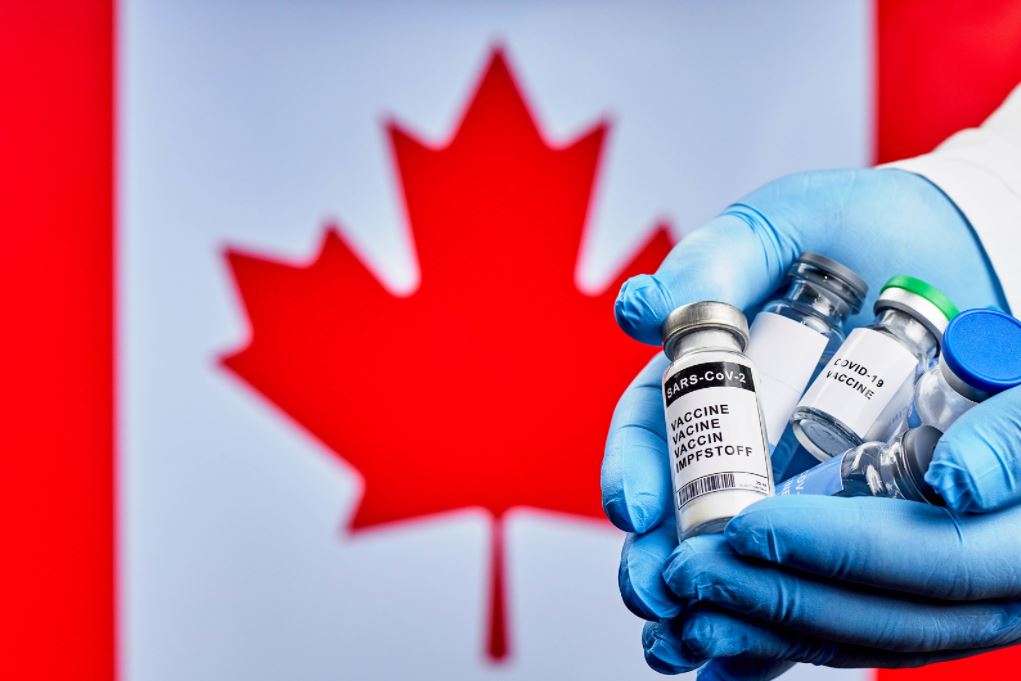 Vaccine producer Pfizer has asked Health Canada to approve its COVID-19 vaccine for children aged five to 11.
The dose of medicine in the vaccine is two-thirds smaller than that for adults or adolescents.
Pfizer is the first company to request Canada-wide approval for a vaccine for people as young as five years old.
The Canadian government has ordered 2.9 million doses of the vaccine, pending its approval, Prime Minister Justin Trudeau told reporters at a media conference last week. That's enough to get every child aged five to 11 in Canada vaccinated.
"I want people to be patient, because Health Canada is going to be taking the time necessary to ensure that like all vaccines approved for use in Canada, vaccines approved for kids five to 11 will be fully safe and effective. It is extremely important that they go through all the full processes necessary so that every parent can have confidence when these vaccines do get approved that they will be safe for their children," said Trudeau.
Health Canada will examine the safety and immunology data to weigh the risks and the benefits as well as to ensure it will be safe for kids. That data comes from clinical trials and from the manufacturers.
It could take about four weeks for approvals, which means the vaccine could be ready for use by this December or January 2022. CBC News reports that Saskatchewan is hoping its first shipment will arrive in November.
While children five to 11 can get COVID-19, they typically do not get as sick from it as adults or teens. A bigger fear is that young children could transmit the virus to other people who may be more vulnerable.
According to a new poll by the Angus Reid Institute, about half of Canadian parents with children aged five to 11 say they are keen to have their children vaccinated. About a quarter (23%) of parents surveyed said they would likely not vaccinate their young children.
Experts say parents should discuss the decision with their paediatrician, family doctor or nurse practitioner.
Meanwhile, the provinces are getting ready to distribute the vaccine to children as soon as it is approved and ready. The vaccine may be distributed first to children with greater risk of getting very sick if they get COVID-19 (such as children with immune system challenges) and children in higher risk areas of the country.
THINK & DISCUSS
Do you think it is fair for wealthy countries like Canada to be giving the vaccine to young children, when millions of adults in places like India and Africa have not yet been able to be vaccinated? Why or why not?
If you were the parent of a child aged five to 11, would you vaccinate them? Why or why not?
If you are 11 years old and you were born in December, you will get one-third the vaccine dose of a 12-year-old who may only be a few weeks older than you. Do you think this makes sense? If not, how would you do things differently? (Note: Experts say that children build antibodies relatively quickly compared to adults.)
LINKS
CBC News article: https://www.cbc.ca/news/health/pfizer-seeks-kids-covid-vaccine-approval-health-canada-1.6215547
Global News article about parents' reaction to the vaccine: https://globalnews.ca/news/8308001/covid-vaccine-for-children-parent-concerns/
Angus Reid survey of parents: https://angusreid.org/covid-kids-vaccine/
Pfizer Canada website: https://www.pfizer.ca/HealthCanada-Submission-5-12-COMIRNATY
CBC News article about the number of doses being ordered: https://www.cbc.ca/news/politics/pfizer-doses-children-5-11-approval-arrival-1.6219252