You may not know actress Angela Lansbury, but that's not actually necessary to appreciate this One Good Thing.
To put it in context, the distinguished British actress has had many roles over her long and lauded career, but young people may know her for one in particular: as the voice of Mrs. Potts, the teapot who comes to life in the animated version of Beauty and The Beast.
Having said that, please enjoy this very quirky One Good Thing by tweeter Amanda (@Pandamoanimum), who brings you 50 uncanny examples of Angela Lansbury as a teapot. Stay with us… this works, you'll see.
Click on the tweet below, and then scroll, scroll, scroll to see all 50 pairings (with the exception of Mrs. Potts who, in a burst of irony, was purposefully left out) — it will be a lot of scrolling, but we promise it is worth it.
(Where else but on social media (and TKN) will you find this stuff? I ask you!) You're welcome!
Oh, and follow @Pandamoanimum (note the spelling) on Twitter, because why wouldn't you?
_____________________________________________________________________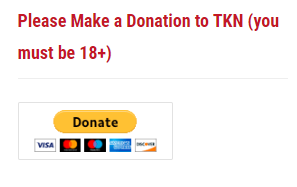 Are you loving TKN and One Good Thing? Of course you are! So, why not help us defray the cost of publishing TKN? Click on the "Donate" button on our home page and help us out.
Thank you!