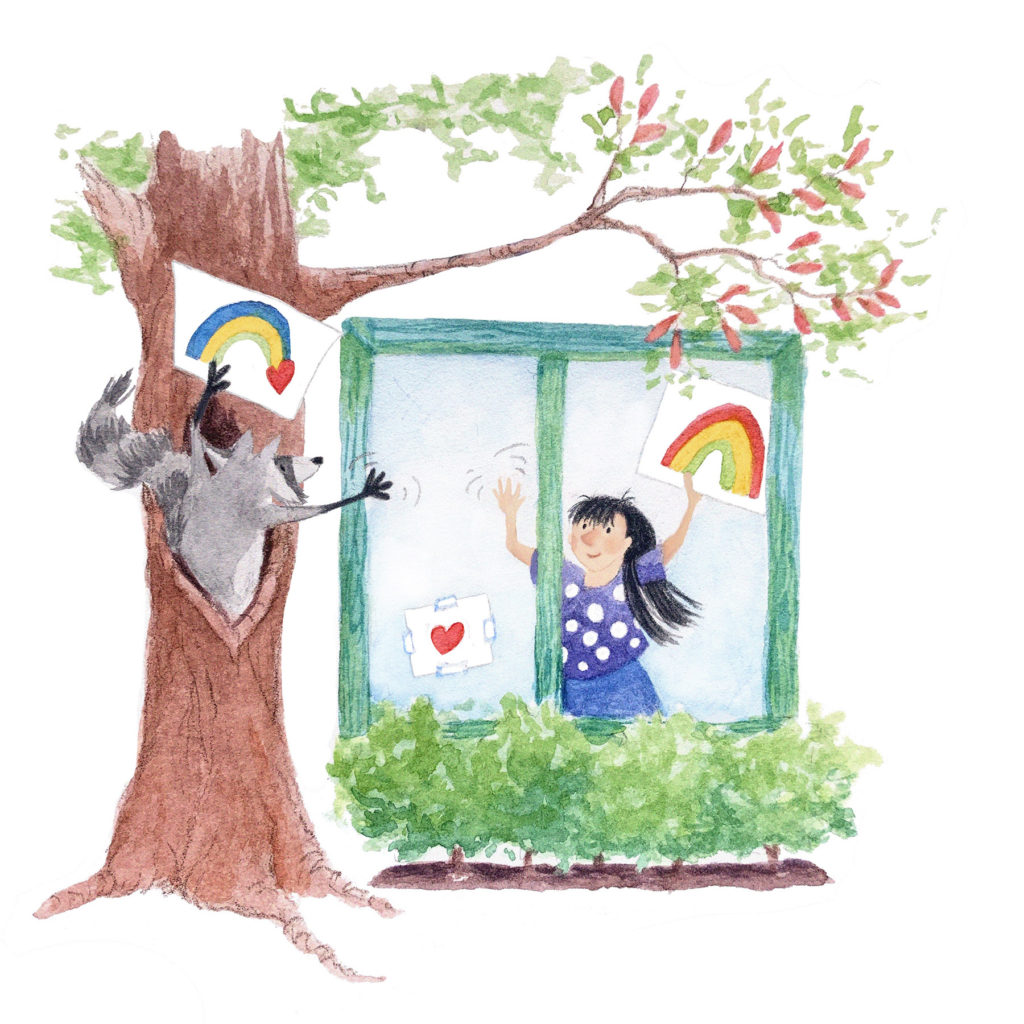 It is a way to connect with people when we have to keep our distance. And it has become a movement.
Across Canada and around the world, people are posting "Rainbows of Hope" in their windows for people walking by to see.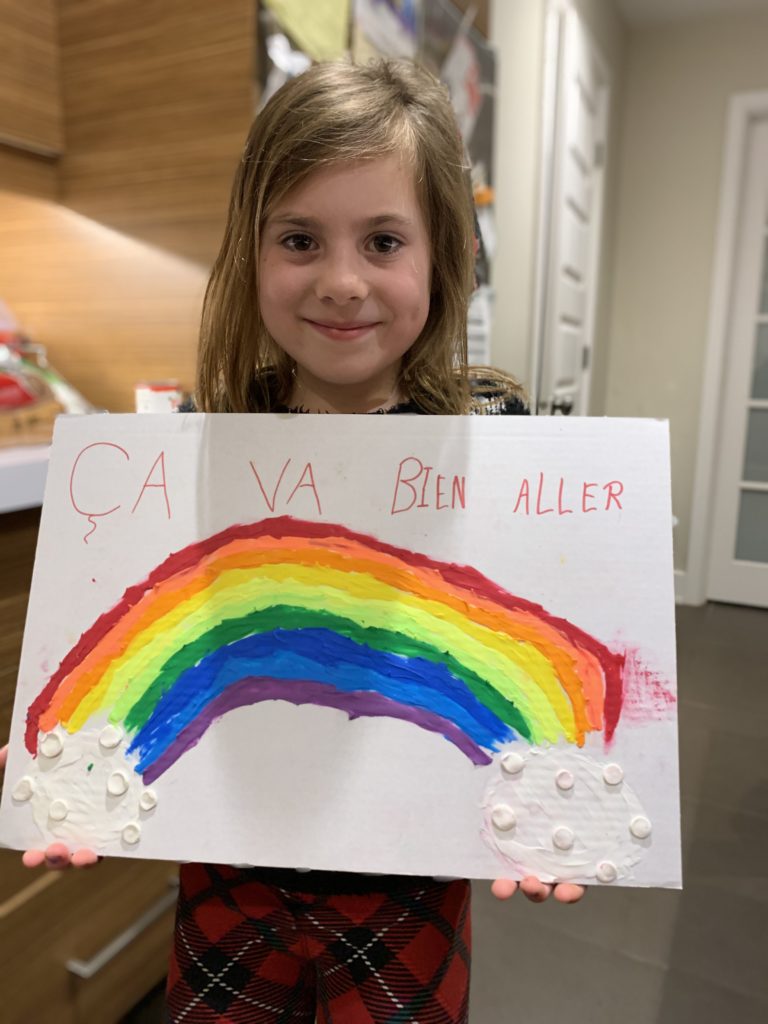 The rainbows offer encouragement, cheer neighbours, thank frontline workers and most of all, let everyone know that we are going to get through this pandemic.
In Quebec, many people add the phrase #CaVaBienAller. In Italy, the phrase is #AndraTuttoBene. "It's going to be okay."
In some neighbourhoods, like Vaudreuil, Quebec, families walk around and count how many rainbows they can spot.
Here's one Rainbow of Hope Facebook group, where you can find lots of other Rainbows of Hope. https://www.facebook.com/groups/353793902203992/
The Rainbow of Hope. It's One Good Thing.
Thank you to Louanne Rioux, for this great photo of Rosalie and her Rainbow of Hope (and Barbara Reid, for bringing this to our attention).
Thank you also to artist Brittany Lane. Visit her website at www.BrittanyLane.ca and follow her on Instagram @BrittanyLaneArt.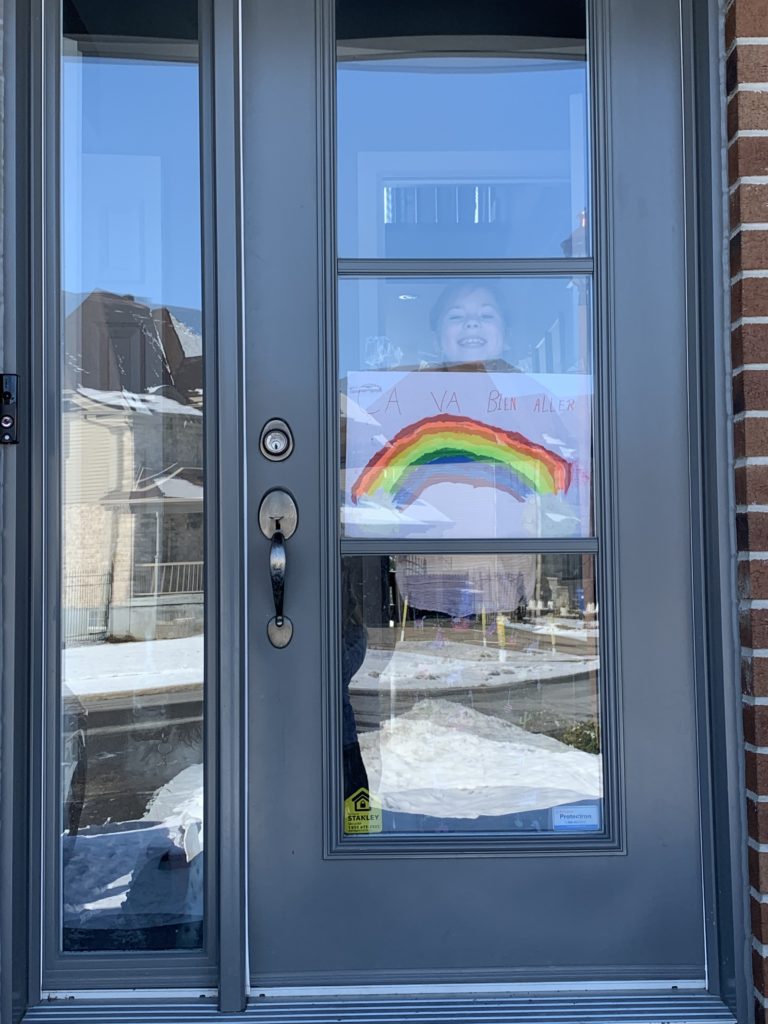 __________________________________________________________________________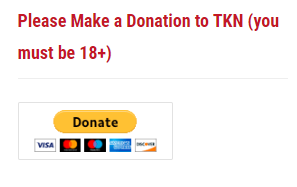 Please help TKN defray costs. Click on the "Donate" button on our home page. Thank you!