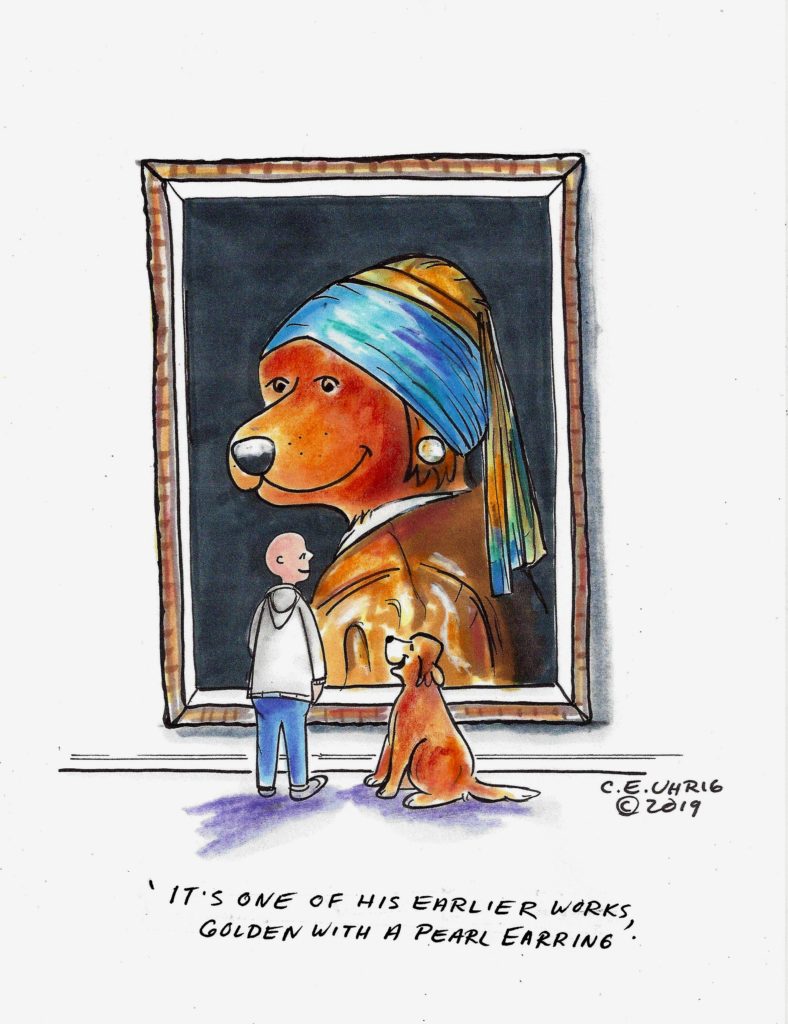 The Getty Museum issued a challenge to bored housebound people everywhere: recreate famous paintings, using just three everyday objects. The results are hilarious–and definitely a Good Thing. Here are just a few of the recreations you'll find under the #GettyMuseumChallenge on Twitter.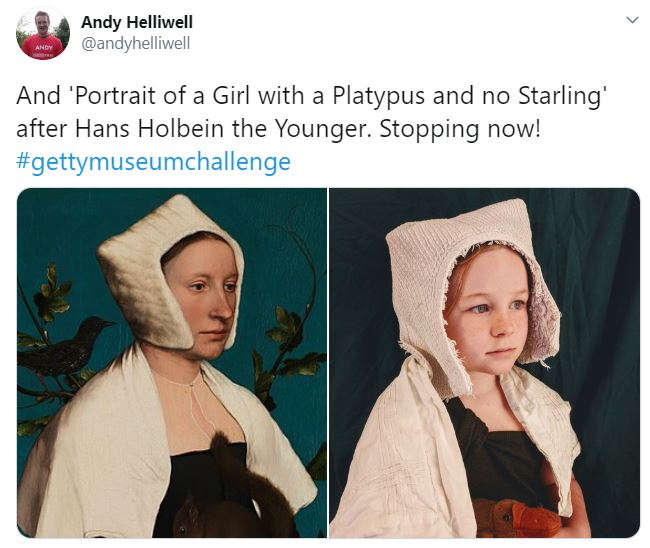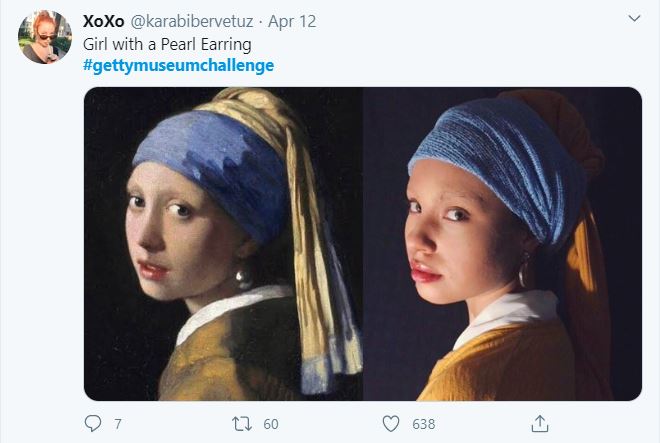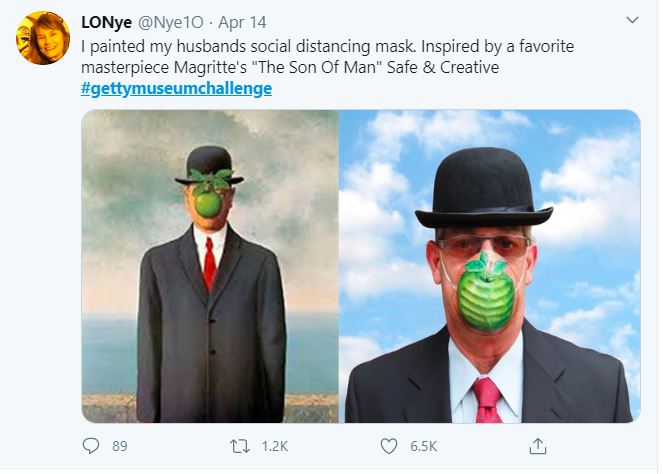 As always, we caution: This doesn't mean you have to do this. In fact, we're going to issue you a challenge–just enjoy these and don't stress about what you and your family "aren't doing" or "should be doing" during this pandemic. Just enjoy. That's a good thing in itself.
If you want to check out more of these recreations, follow #GettyMuseumChallenge on Twitter. There is also a pretty good string of them in this Daily Mail article and this article by The Independent which you can scroll through.
And if you want to check out other resources from the J. Paul Getty Museum in Los Angeles–virtually, of course–including how to create a museum in Animal Crossing–go to their website here.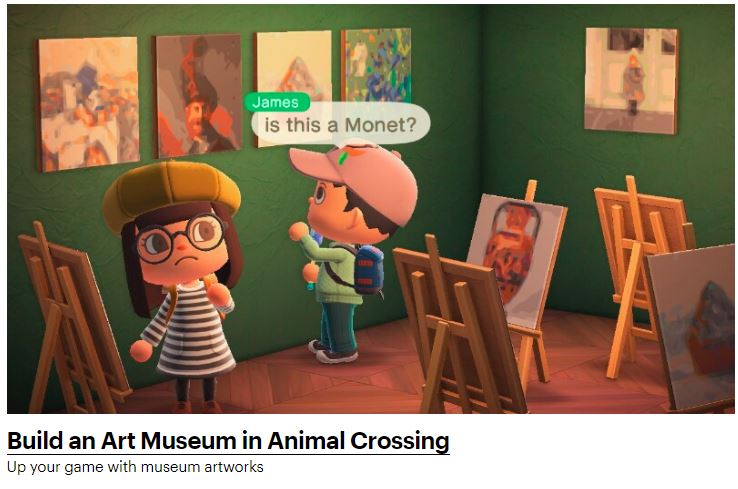 ______________________________________________________________________________
Do you want to help keep TeachingKidsNews.com going strong (and free, pardon the pun)? Please tweet or Facebook good things about us to spread the word so we can get more users. Our articles are free, but as you know our time, and Internet service, are not. If you're enjoying TeachingKidsNews.com's One Good Thing pandemic project and want to support us–well, we certainly won't stop you! In fact, I guarantee we will thank you. And send you virtual hugs and good wishes. We will! To help us defray our costs, please donate by clicking on the "Donate" button on our home page. (Ahem. I did have a link that took you right to the donate thingy but I can't figure out how to make it work within a post like this. See? If you donate, we can get someone to help us with these technical things.) Your donation will not only help with this pandemic project, but it will support us as we post kid-friendly news articles throughout the school year. Thank you!