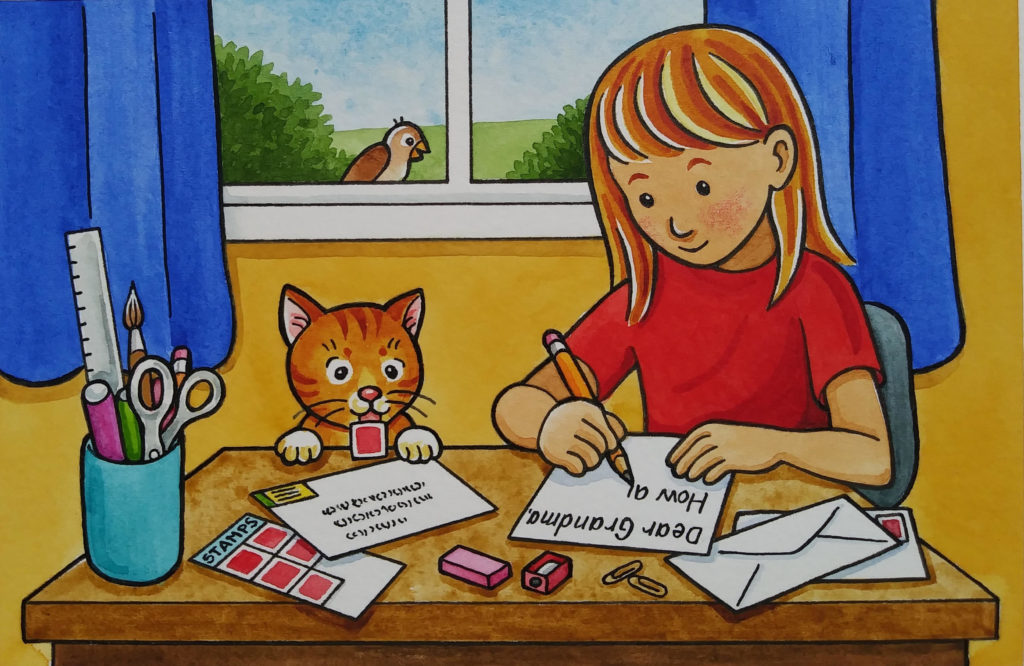 Phone calls, email and video chats are all great, but there's something really good about staying in touch the old-fashioned way: writing a letter.
And of course, when you write a letter you often get one back–and how fun is that?
There's a pdf here that shows how to address an envelope (I'm not sure why Canada Post used such a weird-looking envelope, but anyway…)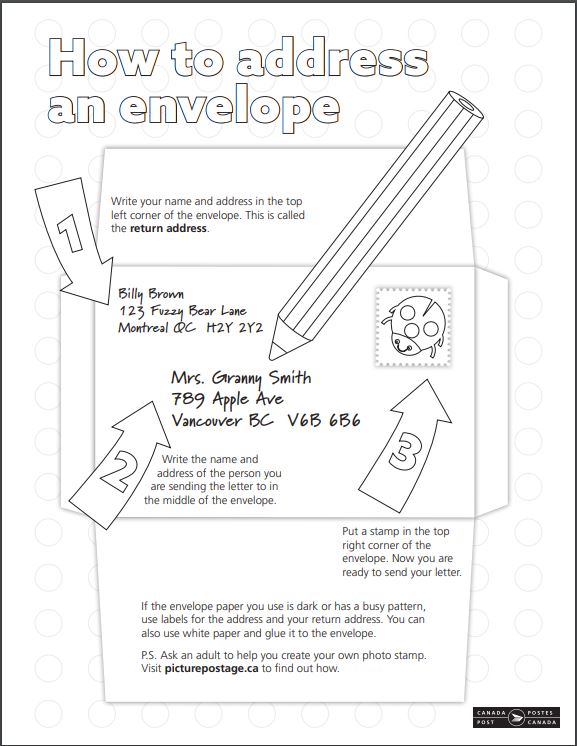 And the really fun thing is that letters can be lots of things. They can be the standard, "How are you? I am fine." kind of thing. Or they can be a piece of artwork you've drawn yourself. Or they can be a pressed leaf that's particularly beautiful. Or just about anything else that is flat and will fit in an envelope.
Thank you to Monique Conrod for her suggestion for this post.
If you'd like to drop us a line here at TKN, please do so on our Facebook page. No stamp required.