HOW ONE GRADE FIVE CLASS USED THIS ARTICLE
Article: Canadian Little Leaguers Travel To Uganda
By Joyce Grant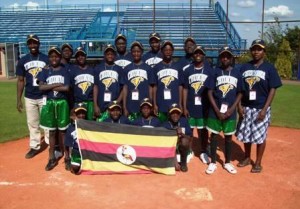 Activity: Pen Pals
Ugandan Little League Team
One Canadian grade five/six class read the TKN story about the Uganda Little League baseball team that won its division but couldn't travel to the Little League World Series because the kids didn't have birth certificates.
They were so moved that they contacted the school in Uganda. Their teacher arranged for the two classes to become pen pals (email pals). The Canadian and Ugandan children spent the year learning about each other's culture.